JAMIE PETERSON'S GUIDE TO FIXING GM
I am really amazed at how quickly Ricky has turned the Titanic around! Kudos big boy.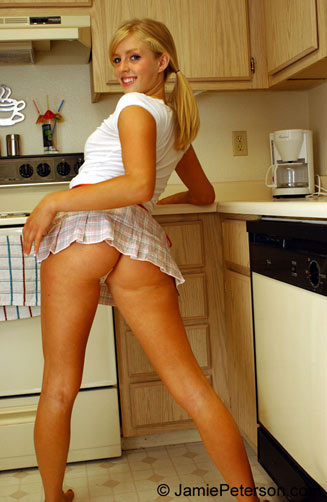 THE ROAD AHEAD
Within five years GM must become a much smaller company, with fewer brands, fewer models, and reduced legacy costs. Getting to that point will require a drastically different course from the one CEO Rick Wagoner has laid out so far. Radical restructuring of the entrenched GM system is necessary today. Too much hinges on future prospects: if models developed by Vice-Chairman Robert Lutz are well received; or the impending union contract negotiations; or perhaps in five years, when GM may have burned through its substantial $20 billion cash cushion.

Why is it so hard for those inside GM to see the inevitable? The idea of being No. 1 is etched into the company's DNA, which makes it all but impossible for them to embrace a strategy of getting smaller.

Increasingly, though, the solutions will slip from GM's control. At some point the laws of physics take over and, like steelmakers and airlines, GM will be at the mercy of global forces. It simply cannot compete in a global economy with the enormous burden it now carries in legacy costs. It certainly cannot meet those costs for long alongside a shrinking sales base and negative cash flow. Being distracted by those woes, it can't begin to make the investments necessary to match the Koreans on price, the Japanese on quality, and the Germans on performance.

GM is not in danger of filing bankruptcy any time soon as it still has $20 billion in cash, marketable securities, and money it can tap from a prefunded retiree benefits fund. There is also $8 billion available from bank lines (albeit at higher interest rates now) and $5 billion it could draw from GMAC. However GM may have to cancel its $1 billion a year shareholder dividend. But it could also raise almost $15 billion by selling GMAC's mortgage and insurance business.

All that cash just ensures that GM can continue on its merry way to the inevitable brick wall for a few more years. Without a sharp course correction, GM is on a glide path to disaster. GM needs relief from $5.6 billion in annual health care costs, plus it must close a number of assembly plants to reduce overcapacity. By failing to enact a fundamental restructuring of GM's tired business model, and relying on new car and truck models to stop the sales slide, there is little chance of turning the company around.



POOR BRANDING
Much of what ails GM today is its inability to increase the business at home. The need to keep assembly plants running, generate cash, and feed a sprawling web of aging auto brands compromises car design and results in too many models that sit for years without an update. The bedrock principle upon which GM was founded (offering a car to feed every market segment) has degraded into a series of contrived brands, most with little identity, and bland, overlapping product lines.

Successful competitors like Toyota, Honda and Nissan concentrate research dollars on fewer vehicles, pack them with the latest features and technologies, manufacture them in low-cost, non-union factories, and update them relentlessly. Whereas GM doled out $7 billion for research and development in 2004, Toyota spent $15 billion. The capitalization spent in North America gets spread over GM's 89 auto models and 8 divisions, compared with Toyota's 26 nameplates in 3 divisions. Toyota models average sales of 80,000 units a year in the U.S., whereas GM squeezes out just 52,000 sales per model on average. Toyota models are redesigned every 3 years, compared with nearly 4 for GM cars.

Merging Pontiac, Buick and GMC is a step in the right direction. Once the 1500 dealers are consolidated, it should be easier to trim redundant models and focus the brands more sharply. Clearly, GM needs to decide what it does well, focus its resources on that, and scrap the rest.

Many outsiders want GM to kill at least one division, with struggling Buick and Pontiac the leading candidates. But in 2000 when GM decided to eliminate the smaller Oldsmobile unit, it was obligated under dealer franchise agreements to buy back parts, cars, and some service department tooling. And to keep dealers happy, the company paid them $3,000 per vehicle sold in the last full year. The final bill for closing Olds came to about $1 billion. It left plants that made the cars underutilized, and cost GM market share.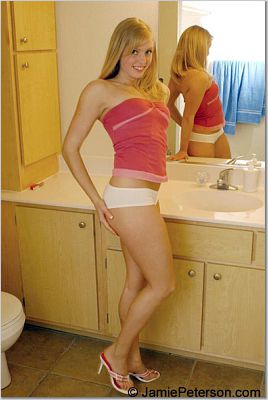 COMPROMISING
Car buyers like a bargain, but they aren't stupid. They want the best car or truck, period. Too often, GM compromises on engineering so that its models can be built in selected plants to maintain production volume. Designers wanted the Hummer H3 to have the wide, aggressive stance that distinguished its bigger siblings, the H1 and H2. But to make the five passenger SUV cost-effective, GM trimmed its width by about six inches. That way it could use the narrow truck platform that hosts the Chevrolet Colorado and GMC Canyon small pickups. The decision saved engineering dollars and will help maximize volume at the Shreveport assembly plant, which is struggling because the two trucks have missed volume targets. But the pickup platform can't accommodate GM's vaunted I-6 truck engine, and auto enthusiasts are already grumbling that the H3 may turn out to be underpowered.

GM has a hard time learning from its past mistakes. Sometime ago it introduced the FWD Cadillac Cimmaron based on a Chevrolet platform that dutifully bombed. Chevro-lacs weren't the answer. So they compromised again and built a RWD Cadillac Catera based on a Opel Omega platform. Nope, buyers wouldn't budge for Cater-acs either. So now GM is launching the FWD Cadillac BLS (for European sale only) manufactured at the underutilized Saab plant in Trollhattan, Sweden. What makes them think that the more sophisticated European buyer is going to plunk down a wad of cash for a Saab-illac? Mercedes and BMW are probably rolling over laughing.

HEALTH CARE
GM is unlikely to get any relief on medical costs before contract negotiations in 2007, because the UAW is unwilling to reopen a contract that still has two more years to run. GM could save at least $1.2 billion a year just by closing the gap in co-payments and deductibles between different kinds of employees. A single, salaried worker pays at least $100 a month toward health costs, while hourly union workers pay no premiums and only a $5 co-pay on drugs.

Like any organization left to run with virtually unlimited funds and no oversight or supervision, the health care field has gorged itself on the resources of corporations and the employees. Corporations never challenged where the medical care money was going. Being fully paid for them, the workers couldn't care less about the cost and sought only to increase the benefits at the employer's expense.

The best effort in the reduction of health care costs is not in raising prices, transferring cost or reducing benefits. It is in reducing the waste and overpricing in health care which easily approaches 50% of the cost.



CONFIDENCE CRISIS
GM's plan to reverse the sales slide with a barage of new car models is plausible because the aging lineup does need a boost. Even with the generous rebates GM has offered since 2001, its U.S. market share slid 2.5 percentage points. Now that they are pulling back on incentives, the situation is deteriorating even faster. Sales slid 8% in April as compared to a year earlier.

But this is a company that sees the cavalry coming to its rescue with each new model year. True, GM managed to pull itself back from the brink of bankruptcy in the early '90s with a strong lineup of pickups and SUVs (and a huge lift from the economy). Recently, the revival of the Cadillac franchise, through cutting-edge design and masterful marketing, has been astounding. Even critics acknowledge that GM's new models are light years ahead of those they replace. But more often, GM's bold forecasts never pan out. Not too long ago executives wrongly predicted a comeback in family sedans. Meanwhile, they took a pass on hybrid gas-electric cars and blew a chance to get a jump on the hot crossover SUV segment with the failed Pontiac Aztek.

Now, Wagoner is pegging his turnaround to a rebound in large pickups and SUVs. That's highly problematic as buyers are turning to smaller SUVs and newer vehicles such as Toyota's Sequoia full-sized SUV and Ford's rejuvenated F-150 pickup. They are betting on greater opportunities for volume and profit. But first quarter sales of full-size SUVs nosedived 21.5% from a year earlier, thanks to rising gas prices and competition from crossovers, such as the Honda Pilot, which carry almost as many people while using less gas. GM, with 48% of the big SUV market, is highly exposed to a downturn. On the other hand, it has a paltry 19% share of the crossover SUV segment, which now accounts for nearly half of all SUVs sold. Apparently GM missed the boat again.

GM's financial situation is linked so closely to how many cars it pumps out that its cash drain worsens dramatically with each lost point of market share. With a 25% share of the current annual U.S. auto sales rate of 17 million vehicles, GM would bleed $2.5 billion in cash per year. If market share plummeted to 20%, the cash burn would be $4.5 billion a year. Then GM would only last five years before it would hit a liquidity crisis.

EARLY RETIREMENT & FACTORY CLOSINGS
There is great uncertainty of getting relief from the company's unions. Wagoner has to decide whether he's willing to settle for halfway measures that will only delay an inevitable confrontation when the UAW contract expires in two years, or if he's willing to risk a labor war to get big savings sooner.

GM must close a number of factories and send thousands of workers off to early retirement. But it doesn't need to open the UAW contract to do so. Its factory workers have an average age of 51, so many are close to the 30 year service point that qualifies for retirement. And union leaders might go along with a buyout program. The master UAW agreement says GM has to replace some of the retirees with new workers. But the union has long looked the other way as GM slashed jobs through retirement while hiring almost no new assemblers. Undoubtedly given the current circumstances, the union will cave into plant closures as well in order to preserve jobs.

With market share in decline, overcapacity and its allocation to fixed costs becomes an increasingly unnecessary burden. GM must close a number of plants to reduce fixed costs and restrict supply which will help reduce the number of rebates and vehicles sold below fully allocated cost. This would be no sissy tune-up. What is required now is a major overhaul. The company would be running fairly lean if GM retrenched into the rustbelt and closed the following 8 assembly plants:

1. Janesville WI
2. Oklahoma OK
3. Fairfax KS
4. Arlington TX
5. Wilmington DE
6. Baltimore MD
7. Linden NJ
8. Doraville GA

GM could easily trim production by 1 million cars, or 20% of its capacity, and still have enough to serve the market. GM could save $2 billion per year in the long run by buying out 20,000 workers, but it would pay $1.5 billion in severance costs to do so.

That would leave GM with the following plants:

1. Hamtramck MI (Cadillac: Fleetwood, Deville, Seville, Eldorado)
2. Flint MI (Buick: Apollo, Athena, Roadmaster, Rendezvous, Rainier)
3. Lansing MI (2 plants)(Chevrolet: Malibu, Ventura)
4. Orion MI (Pontiac: Omega, GTO, Torrent, Solstice)
5. Pontiac MI (Chevrolet: Equinox)
6. Oshawa ONTARIO (3 plants) (Chevrolet: Impala, Tahoe, Silverado)
7. Lordstown OH (Chevrolet: Cobalt)
8. Moraine OH (Chevrolet: Trailblazer)
9. South Bend IN (Hummer: H1, H2, H3)
10. Fort Wayne IN (Chevrolet: Silverado)
11. Bowling Green KY (Corvette)
12. Springhill TN (Saturn: Sky, Ion, Vue)
13. Fremont CA (Chevrolet: Nova)
14. Shreveport LA (Chevrolet: Colorado)
15. Wentzville MO (Chevrolet: Express)

That would allow GM to build fewer vehicles more efficiently, cut incentives, and pull back on low priced sales to rental fleets. Plus, the company's remaining factories would be more productive and probably more profitable. That would hit really bad this year, but it would yield future returns.

When production stabilizes with sales, a carefully orchestrated plant construction plan should be implemented to replace older and obsolete facilities and replace them with modern, efficient plants. The plants would be timed for new platform introduction and market share.

GM missed a golden opportunity to show its mettle during contract negotiations with the CAW in September 2005. Wagoner should have played hardball and wrested much more out of the union than he did. He should have gladly welcomed a strike and closure of the three assembly plants in Ontario. True, they are probably the most cost effective plants GM has; but the message sent to the rest of the UAW would have been deadly serious. Now, they are not as likely to give in to any corporate demands knowing that Wagoner is afraid of confrontation at this point.

Retirement Benefits
With productivity down and our standard of living in a freefall, we must change the way we work. 30 years of service can no longer be an automatic revolving door for retirement. People are living longer now; and a minimum retirement age of 65 is more appropriate for distributing retirement benefits. This would also reduce the burden of retirement and health care benefits for GM. There should be a dramatically smaller retirement benefit for those taking retirement before reaching 65 years of age.

Training
Every time GM gets into financial trouble, the first priority is to generate cash flow by raiding the retirement fund, sending out to pasture seasoned employees and replacing them with untrained new hires or not replacing them at all. The result has been catastrophic.

Suppose you have an experienced 30 year employee who makes $80,000 per year in wages and benefits. The employee is retired at a cost of $50,000 from the retirement fund and replaced with a college graduate at a cost of $50,000 per year. In the current account, the saving appears to be about $30,000 per year. But you have given up 30 years of experience for an inexperienced replacement worker who now needs expensive training, and the cost is hidden by charging it to another account. Of course, the $50,000 in retirement benefits comes from another fund which is also hidden from the current crisis. Time to stop this costly and counterproductive process.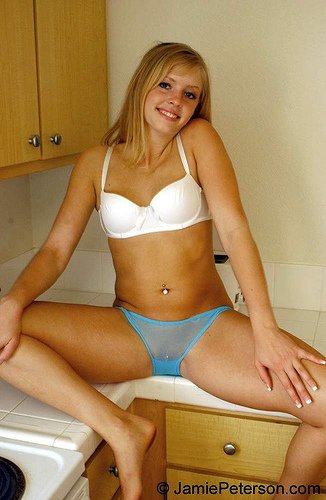 UNION BUSTING
The UAW has almost never agrees to a huge giveback in the middle of a contract. (It did so in 1980, when the federal government demanded concessions as part of its Chrysler bailout, and again for Ford and GM in 1981, when spiking gas prices and a recession slammed sales). No way would union workers on the verge of retirement agree to cut retirement benefits!

There might be loopholes to exploit. Read one way, the labor contract does not guarantee benefits to retirees (who account for two-thirds of GM's health-care costs) and only covers active workers. However, interpreting the contract that way would surely initiate a riot. The UAW could find any number of ways to strike key supply factories and gum up the company. Wagoner knows that firsthand. While president of GM North America in 1998, he played hardball with the UAW over a dispute involving two union locals in Flint MI. Those workers, who made parts needed by every GM assembly plant, struck for 54 days over what they said were local issues. That shut down the entire company, costing it $2 billion and nine percentage points of market share, though GM recovered all but a point of that by year end.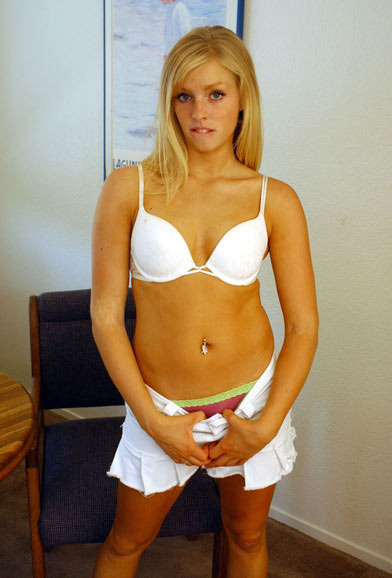 THE PARTY'S OVER
Will "Rickshaw-ready" be around to make that choice? By approving his plan and his takeover of the troubled North American business, the GM board has signaled that it is being patient...far too patient. All indications are that Wagoner will be given a couple of years (way too long) to get traction for his strategy. But if the cash burn rate accelerates (which is very likely) and GM's stock deteriorates further (which it already has), outside forces will pressure the board to take action. If he can't turn the company around in 90 days; then you have got the wrong person in the job. Investors demand to see results every quarter. Wagoner may be able to keep the board and employees happy and grinning, but what of the union leaders and the investors?

Private equity investors believe that the company's global cost handicap will eventually force it into bankruptcy court to shed union and dealer obligations. Wall Street bankers already are salivating over the opportunity to pick off GM's profitable mortgage operations. But the auto business is a whole other animal. For now, the legacy costs are too onerous and the politics of chopping so many jobs just too dicey for it to be worth the trouble of a takeover.

Just mention the word "bankruptcy" to any of GM's top executives and the mood gets frosty fast. "That's definitely not the plan," Wagoner said in a January interview. No wonder: Bankruptcy would almost certainly follow a catastrophic failure in the marketplace, or a play by a private equity investor seeking to break up the company. In either case, management would be out on its ear.

GM's cash hoard makes a court filing unlikely...at least temporarily. If it happened, though, a GM bankruptcy would boggle the mind. The auto maker would bring to a judge four times the assets of the largest case filed so far, plus 324,000 worldwide employees. GM could almost certainly find a judge who would allow it to dump many of its most burdensome obligations. GM's pension plans are fully funded for now, but if GM's finances worsen or its pension investments sink in the coming years they might still be dumped on the federal Pension Benefit Guaranty Corp. GM also could shed its union contracts, firing anyone who didn't want to take lower wages or benefits. Ending health-care obligations to retirees alone could save $4 billion to $5 billion a year.

Imagine the uproar, though, if that happened. Even if GM could demonstrate to a judge that it had negotiated for the cuts in good faith, the UAW would certainly respond with a strike. That would burn up in a few months much of the cash that any raider coveted. And pensioners could still sue for their benefits.



BITE THE BULLET
Breakup or bankruptcy are the ghosts of GM's future. They become much more substantial threats if current management can't deliver on its promised turnaround over the next couple of years...or if the board doesn't find someone who has a better idea of how to deploy GM's $468 billion in assets.

The legendary General Motors chief Alfred P. Sloan Jr. foresaw the problems that are now tying the company in knots. "Any rigidity by an automobile manufacturer, no matter how large or how well established, is severely penalized in the market," Sloan wrote in his 1965 memoir, My Years With General Motors. Of course, Sloan was talking about a competitor, Henry Ford, and his refusal in the 1920s to change his business model to build different cars to suit the changing tastes of American consumers. But Sloan's indictment stands just as well for today's GM.

What would a healthy GM look like? It would have eight fewer assembly plants, building around 4 million vehicles a year in North America instead of 5.1 million. That would slash U.S. market share to around 20%, but factories would hum with real demand, stoked less by rebate giveaways and cheapo rental-car sales. Workers would have a cost-competitive health care plan but would fall back on government unemployment benefits when hard times demanded layoffs. Profitable auto sales and finance operations would fuel a richer research budget, tightly focused on two divisions (GM and GM International) instead of eight.

Chevrolet, perhaps its most recognized global brand, would handle trucks and mass-market cars. A resurgent Cadillac would parade advanced technology and luxury. As for GM International: Opel, Vauxhall and Daewoo would offer entry level cars with sporty European styling; Saturn would offer sporty Euro-designed compact models; Pontiac would complement the international line-up with sporty Euro midsize models; Buick, Saab and Holden would offer unique and quirky luxury automobiles with European styling; Hummer would only last as long as brawny SUVs are hip. GMC, although currently very profitable, would likely be dropped in favor of Chevrolet to eliminate unneccessary duplication of effort.

Maybe Wagoner will decide to bite the bullet and spend the billions needed to launch such a dramatic overhaul now, rather than waiting. And maybe the UAW leadership will get religion and offer more than token help. Where they decide to take GM will matter a great deal to the army of auto workers toiling away in its factories, the vast web of businesses that feed off of them, and legions of investors. As we have previously learned, no company is too big to fail, or at least shrink dramatically. Not even mighty GM.