JAMIE PETERSON'S GUIDE TO FIXING G.M.

Oh pooh!
Too many visitors to this site thanks to my favorite car guys at Autoblog, so I had to quickly rearrange the data to be more accessible.
Good news though. I have started another website which is a mirror of this one. Lately the traffic (ie. stalkers and gawkers) at the old pad is unbearable at times. Yech.
What does a dumb blonde (c)hick from Oregon know about cars? Just about everything! I know where the back seat is and how to shift gears too. Listen to me, Rick Wagoner, and I will show you a thing or two.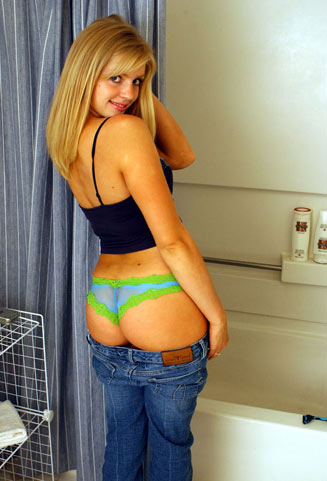 What should GM look like in 2010?

should separate itself into two divisions (not the four that current management suggests). Eliminating as much baggage as possible is advisable because of the steep decline in the current market.

GM should consist of Cadillac and Chevrolet.

1. CADILLAC would produce uncompromising RWD luxury cars.
2. CHEVROLET would offer American FWD cars and RWD trucks. The new Chevy Volt should be renamed Saturn. Saturn would be reclassified as a sub-brand of Chevrolet offering only plug-in hybrids. This gives Saturn a unique high profile identity.


GM International would consist of Buick, Pontiac, GMC and be GM's Special Products Divison.

1. BUICK would offer AWD luxury cars that would include Saab in its line-up.
2. PONTIAC would offer sporty Opel cars. Opel would also provide autos for Vauxhall, Holden and Daewoo.
3. GMC would no longer clone Chevrolet trucks, but be reinvented to offer Hummer SUVs and pick-ups as well as the Opel Movano.


This business model removes a lot of redundancy and duplication of effort throughout the company, and still retains strong brand identification. Give me the reigns and I will turn GM around in 90 days! Read on.


COST CUTTING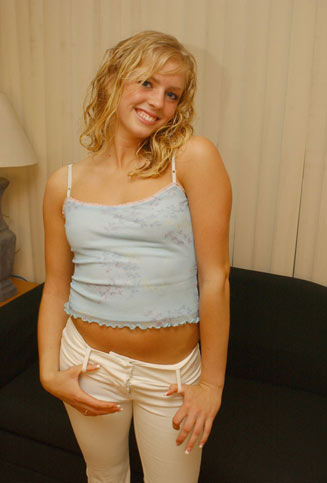 First things first. Let me take a stab at it. You absolutely must cut all non-core automotive manufacturing divisions. That means sell the rest of GMAC/ResCap a.s.a.p. GM has done a wonderful job of reducing overhead and staff. No doubt there is still more to accomplish in this arena though.

Closing plants is a hot topic, but the following assembly plants should be permanently shuttered:

1. Janesville WI
2. Wentzville MO
3. Oklahoma OK
4. Fairfax KS
5. Arlington TX
6. Wilmington DE
7. Baltimore MD
8. Linden NJ
9. Doraville GA
10. Shreveport LA


GM should retrench as much as possible back into the Rust Belt for future viability. That leaves the following assembly plants open:

1. HAMTRAMCK MI : Cadillac [all]
2. FLINT MI : Chevrolet Silverado
3. LANSING MI : Chevrolet Malibu, Pontiac LeMans, Buick Apollo
4. ORION MI : Chevrolet Venture,
5. PONTIAC MI : Chevrolet Colorado, GMC/Hummer H3, GMC/Hummer T3 pick-up
6. LORDSTOWN OH : Chevrolet Cavalier, Pontiac Grand Am, Buick Century
7. MORAINE OH : Chevrolet Tahoe, Chevrolet Trailblazer, Chevrolet Tracker, Cadillac Escalade
8. SOUTH BEND IN : GMC/Hummer H2, GMC/Hummer T2 pick-up
9. FORT WAYNE IN : Chevrolet Silverado
10. BOWLING GREEN KY : Chevrolet Corvette, Cadillac XLR
11. SPRINGHILL TN : Chevrolet Astra, Pontiac Astra, Buick Astra
12. FREMONT CA : Pontiac Vibe
13. OSHAWA ONTARIO : Chevrolet Impala, Pontiac Grand Prix/Bonneville, Buick LeSabre/Park Avenue
14. OSHAWA ONTARIO : Chevrolet Camaro, Pontiac GTO, Pontiac Solstice



INTERNATIONAL REORGANIZATION

1. Ramos Arizpe, Mexico: would manufacture Opel, Saturn and Pontiac.
2. Silao, Mexico: would manufacture trucks.
3. Toluca, Mexico: would manufacture MD Chevrolet trucks.

4. Giliwice, Poland would manufacture Opel Agila.
5. Antwerp, Belgium: would manufacture Opel Corsa.
6. Bochum, Germany: would manufacture Opel Meriva.
7. Eisenach, Germany: would manufacture Opel Astra.
8. Russelsheim, Germany: would manufacture Saturn.
9. Zaragosa, Spain: would manufacture Pontiac.
10. Trollhattan, Sweden: would manufacture Saab.

11. San Jose, Brasil: would manufacture Opel.
12. Campos, Brasil: would manufacture Saturn.
13. Rosario, Argentina: would manufacture Pontiac.

14. Elizabeth, Australia: would manufacture Holden, Pontiac, Saturn and Daewoo.

15. Korea: would manufacture Opel and Saturn.

16. China: would manufacture Opel, Saturn and Pontiac.

The following European plants would be CLOSED


1. Ellesmere Port, UK
2. Norwich, UK
3. Luton, UK
4. Batilly, France
5. Cerizay, France
6. Barcelona, Spain
7. Azambuja, Portugal
8. Turin, Italy
9. Graz, Austria
10. Togliatti, Russia
ORGANIZATIONAL STRUCTURE

Another bone of contention is the number of divisions that GM has propagated. Step into my office and I will show you how to strip away all unnecessary entanglements. Time to trim the fat. THERE SHOULD BE ONLY ONE DIVISION! The organizational structure should be simplified and look more like this:

President and CEO

1. Senior Vice President


1. Chief Financial Officer
2. General Manager


2. Vice President of Research and Development

3. Vice President of Engineering and Design

4. Vice President of Manufacturing


1. Production Manager Cadillac
2. Production Manager Chevrolet
3. Production Manager Buick
4. Production Manager Holden
5. Production Manager Saab
6. Production Manager Opel
7. Production Manager Saturn
8. Production Manager Pontiac
9. Production Manager GMC / Hummer
10. Production Manager Daewoo



5. Vice President of Sales and Distribution


1. Advertising Manager
2. Marketing Manager
3. Distribution Manager
4. Sales Manager North America
5. Sales Manager South America
6. Sales Manager Europe
7. Sales Manager Africa
8. Sales Manager Asia/Pacific
9. Customer Relations Manager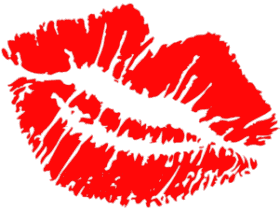 KISS...KISS...Keep It Simple, Stupid.
FIXING THE DEALERS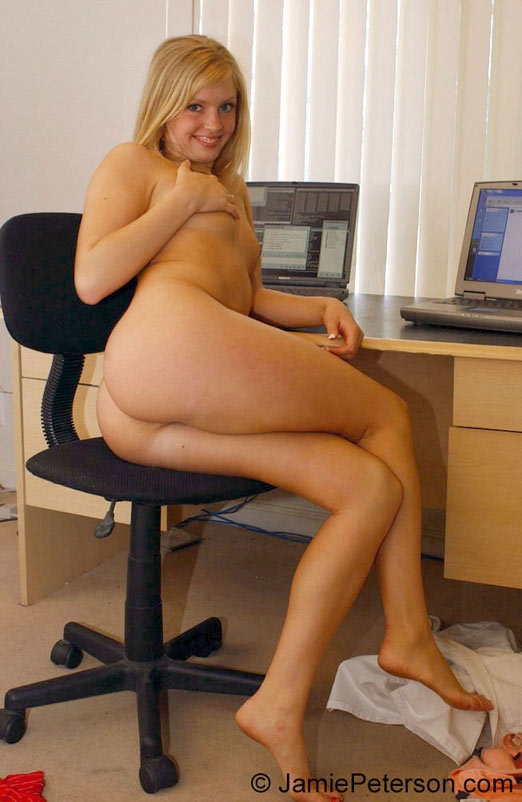 Now step this way; I have something to show you. Without the dealers, GM is nothing. So you have got to keep the dealers happy. I know how to make them happy. Dealers should have complete access to the full range of GM cars and trucks. This would be beneficial to prospective customers as most customers who enter a GM dealership to look at a Chevy rarely venture to compare it with a Saturn, Pontiac or Buick. That is why the full range of vehicles must be at each dealership. You are missing sales, because customers walk out the door not finding what they are looking for.
But GM has too many brands!
Where have I heard that before? No more pussyfooting around, GM has got to slash redundant copies.


UNDER THE HOOD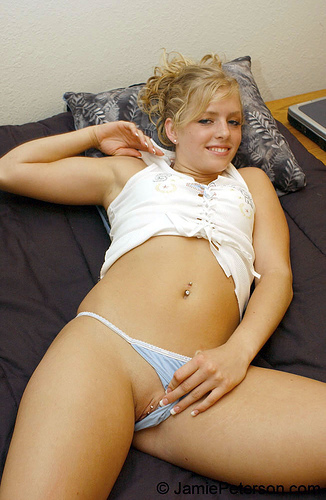 Everyone likes to check under the hood. But G.M. should reduce the number of engines available to a manageable number. I suggest you keep:


1.0L DOHC L4
1.4L DOHC L4 (105 bhp)
1.8L DOHC L4 (120 bhp), turbocharged (180 bhp)
2.2L DOHC L4 (144 bhp), turbocharged (220 bhp)
2.8L DOHC V6 (210 bhp)
3.6L DOHC V6 (255 bhp)
4.6L DOHC V8 (320 bhp)
6.0L OHV V8 (400 bhp)


As for diesel engines, you should offer:

1.3 CDTi 16v L4 (70ps/90ps)
1.9 CDTi 16v L4 (82ps/150ps)
3.0 CDTi V6 24v (136ps/177ps)

That should be sufficient for all your needs. Too much complexity leads to problems down the road. "Quality And Service" should be the hallmarks of GM.



Jamie Peterson's Guide to Fixing Cadillac
Jamie Peterson's Guide to Fixing Chevrolet
Jamie Peterson's Guide to Fixing Buick
Jamie Peterson's Guide to Fixing Saab
Jamie Peterson's Guide to Fixing Holden
Jamie Peterson's Guide to Fixing Opel, Vauxhall
Jamie Peterson's Guide to Fixing Saturn
Jamie Peterson's Guide to Fixing Pontiac
Jamie Peterson's Guide to Fixing Hummer
Jamie Peterson's Guide to Fixing Daewoo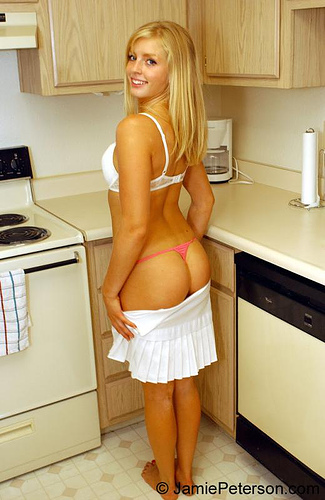 SHOULD GM BUY CHRYSLER?
Yes. Absolutely. Here's why:
2.5 million more customers. Nice thought, eh? That ought to keep GM #1 and ahead of Toyota for quite some time to come. The most cost effective way to beat the competition is to buy it!
$62 billion of additional revenue annually.
$3 billion of additional profits annually. Daimler messed up when they tried to operate Chrysler as a niche manufacturer, which it is not. Chrysler is a mass producer of automobiles...something Daimler is unable to comprehend at present.
"HEMI"...need I say more?
The JEEP brand could be reunited with HUMMER again. Jeep would cover the low end and Hummer the premium end.
REAR WHEEL DRIVE platform already producing successfully (Dodge Charger, Dodge Magnum, Chrysler 300, and Dodge Challenger on the way). No need to invest in putting Impala and Monte Carlo on the Zeta platform. That would be redundant.
Capture almost the entire MINIVAN market with Dodge CARAVAN.
Dodge RAM and Dodge DAKOTA would greatly increase The General's overall presence in the truck domain. Ford would have to take a back seat to GM from now on. In fact, I would bet that Ford would likely collapse under such pressure and be forced to merge with GM at some point in the near future.
Dodge SPRINTER is really taking the market by storm. If you can't work a deal out with Mercedes, then how about bringing the Opel vans across the pond?
PT CRUISER. I am sure Bob Lutz would like to bring this baby back home to Papa.
VIPER. No need to manufacture a Corvette "Viper sniper" now.
CHRYSLER consistently leads the pack in automobile design. Remember, Bob Lutz used to head up that team. Reunions are so sweet! Who was it that said, "In the automobile business, you got to either Lead, Follow or Get Out of the Way."? Oh, yeah. Thank you Lee.